Where to Buy Quality Perfume For Men in Pakistan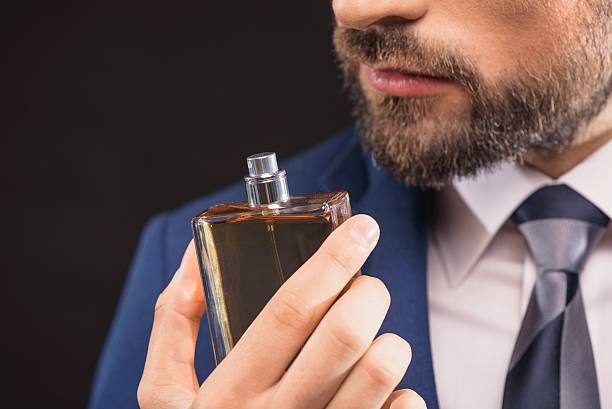 Nowadays, having a good fragrance for yourself is essential. You wouldn't want to leave the house without applying a good perfume, even if you're going to work or attending an event. Perfumes have been widely utilized to describe personality for decades. Aside from the basic classification of male and female perfumes, there are several other perceptions about fragrances that allow people to form connections with them.
Finding decent Perfume for Men in Pakistan
Finding decent Perfume for Men in Pakistan can be both simple and challenging. It is completely up to you to decide which scent to choose. If you're a man looking for a new signature scent, there are diverse alternatives accessible in the local market.
The natural scent is the most fundamental desire for men who want to keep their personalities stunning and appealing in all aspects of living. Men are highly conscious of having their closets stocked with nice aroma. They have a large number of smells that they use according to their requirements. If you're searching for the top smells for Perfume for Men in Pakistan you'll find high-quality and highest men's perfumes below.
A perfume's longevity is determined by its intensity, climate, and body chemistry. Some perfumes last a long time on your skin, whereas others fade away in a matter of minutes. Buy men's perfumes online that you can count on that will last a long time on your skin or clothes. 
Montblanc Explorer Eau De Parfum
Montblanc Explorer is a fantastic men's fragrance with Akigalawood, Ambroxan, Cacao Pod, and Indonesian Patchouli as top notes. Haitian Vetiver's core notes, as well as Leather. Bergamot, Clary Sage, and Pink Pepper are the top notes. Wear this scented perfume every day and enjoy the scent for days. You'd savor every last whiff of it.
Fragrances (Junaid Jamshed)
is your one-stop store for high-quality scents that will last a long time and are completely fascinating Perfumes for Men in Pakistan. J. sells both men's and women's classic scents. J. quickly takes the #1 spot on our list, to some of the most iconic scents.
Furthermore, The aromatic undertones of J. smell last all day, whether it's hot and humid or cool and breezy. Intenso (Pkr 2,600), Wasim Akram 414 (Pkr 3,000), and Vocal (4,500). You should have a look at these.
Ralph Lauren, Polo Black
Some classics don't go out of style, and Ralph Lauren's Polo Black fragrance is one of them. A bittersweet result is obtained by integrating iced mango, lemon, and tangerine with sandalwood, incense, and patchouli noir. It's the ultimate perfume for standing out. It's bold and aromatic.
Bonanza Satrangi Fragrances
Satrangi is one of the top original perfume companies in Pakistan if you're looking for vital scents for evening dresses. It's difficult to pick between soft floral odors and powerful musk and other tempting fragrances. Satrangi fragrances are also reasonably priced and widely available in most major cities.
Perfumes for Men in Pakistan from Bonanza include Intense Oud Noir (Pkr 3,280) and Reflection (Pkr 3,000) two men's fragrances that we recommend.
Beirut Agar
Beirut Agar is the ideal 'guy' perfume, with such a classic aroma blended with the oriental appeal. Beirut Agar is a robust, lengthy, and classy fragrance for men aged 25 and over. It's also a scent for men who are bold, daring, and self-assured.
Bottled Night by Hugo Boss
Buy Perfume for Men in Pakistan including Hugo Boss Bottled Night is the perfect blend of elegance and seduction. The midnight blue bottle is a tribute to a fact that it's supposed to be worn at night, and the notes mix birch, zesty lemon, African violet, and cedar in one of Boss' most popular fragrances.
Dior Homme Eau Intense
Dior Homme Eau Robust 12 is a masculine fragrance. In Pakistan, Dior Homme Eau Intense is the top-selling male scent. Moroccan grapefruit and Calabrian bergamot are the fragrance's top components, together with strongly spiced aromatic Crimean coriander. This amber and warmth path has a light Virginian Cedar scent as a basis.