Why shouldn't you put perfume in your hair- and what to do instead?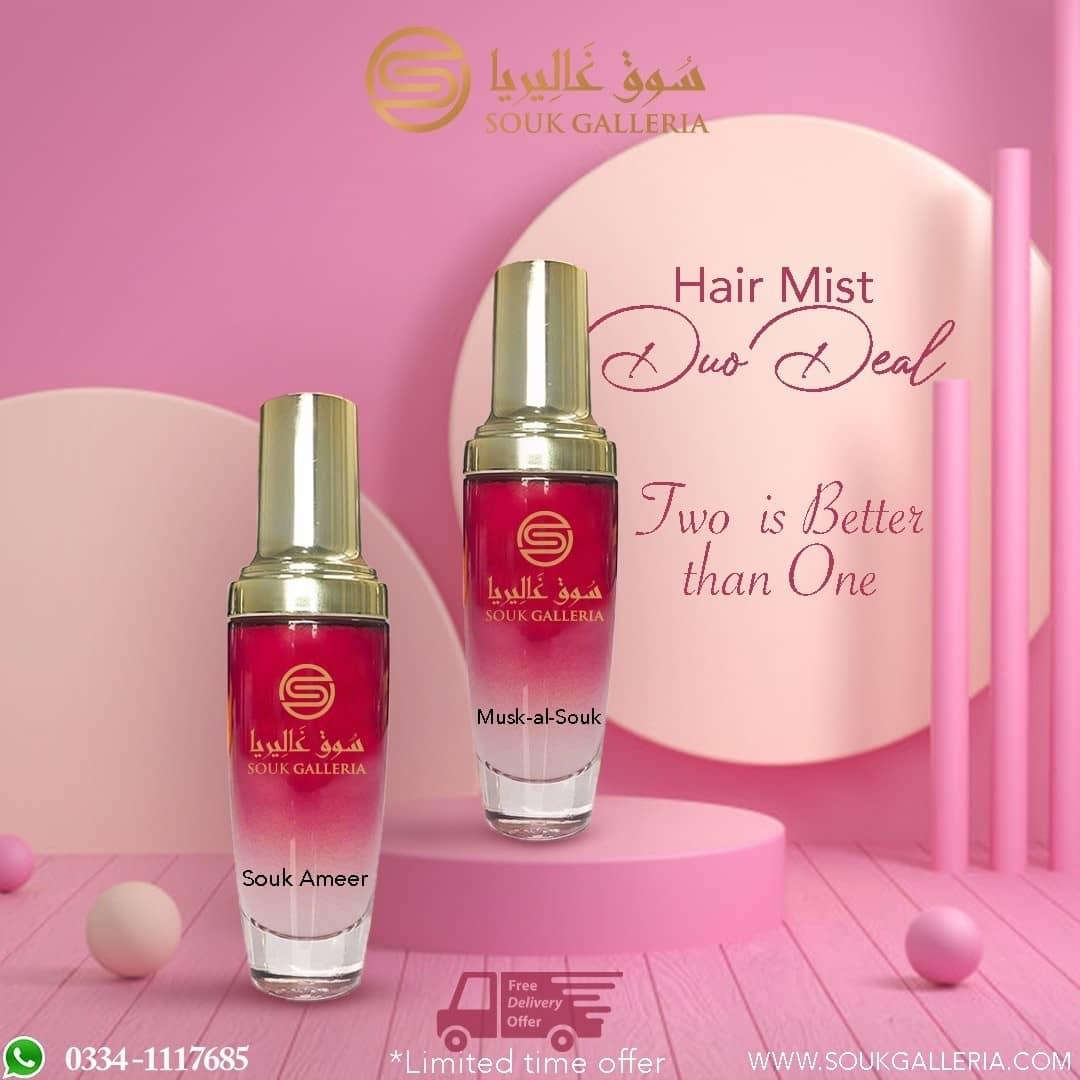 We all want our hair to smell really good especially in hot and humid weather where everything smells musty. Due to sweating your hair tend to generate a putrid taint of a smell that is unbearable to stand. Now, we all need to smell good and for that sole purpose, we have a particular fragrance that makes us feel not just refreshing but also boosts our confidence with the belief that even with this extreme sweating you are smelling good. An attribute of our hair that cannot be neglected is that since they are always exposed to air they tend to hold on to the fragrances a lot longer. So, many people spritz perfume on their hair. There are also different perfume for hair present in the market currently. Now, since perfume has a slight quantity of alcohol in it. The question that arises here is that is it healthy for you to put perfume in your hair? And the answer is No.
Dry Strands
As perfumes usually are spritzed at the ends of your strands this practice makes them dry due to the high concentration of alcohol present in the perfumes. Applying it to your hair is not a tremendous problem but when you get overboard with it and make it a habit the damage is extreme. So, many alternative ways could be used to apply perfume to make them smell good but at the same time for it to be less harmful to the hair. One of them is to spray the perfume in the air and then walk through it. What happens is that since the alcohol then becomes less saturated with the hair the damage it causes to your locks ultimately reduces as well. Another option is to spray the perfume on your brush before you brush your hair that way your hair comes in contact with the least amount of alcohol plus your brush smells good as well.
Hair fall:
Our hair is made up of protein which means that they require not just a sufficient amount of care but also natural products like eggs and yogurt that would consummate their need for protein. When perfumes are directly applied on the strands and for some people who spray it on the scalp (which is highly arduous for your hair) what it does is that it not only makes your hair dry but also makes the roots of your hair weak (if sprayed in the scalp) when your roots become weak the obvious happen "Hair Fall" a complete nightmare for all the girls. So to have healthy hair it is important not to put perfume in your hair and even if you do not do it every other day.
Here are some alternatives that could be used as a substitute for the perfume to make your hair smell appealing. 
Hair Mist:
To have that refreshing fragrance in your hair and not have them damaged try using hair mist. It has comparatively less amount of alcohol and chemicals in it. It not only provides fragrance to your hair but also accommodates many other beneficial properties like hydration and protection against UV rays. Souk Galleria for instance is providing a wide range of hair mists with an incredibly long-lasting smell and a composition that protects you against all the harmful radiations from the sun.
Dry Shampoos:
Instead of using perfumes, another thing that provides a temporary but good fragrance to the hair is dry shampoo. When sprayed on the scalp it not only extracts the excessive oils that make the hair sticky but also instigates a fresh fragrance into your hair. You get to have fresh hair for a day when you don't feel like washing your hair and additionally you also get to have an amazing scent into your hair giving them a voluptuous and shiny look. Also, the amount of alcohol (ethanol) used in dry shampoos is comparatively lesser than that used in alcohol.
Using Hair Conditioners:
For ages, hair experts have been emphasizing the significance of putting hair conditioners at the ends of your hair when you wash them. Otherwise, you are left with a dry and tangled mess that is too troublesome to manage to spare yourself the trouble of detangling your hair your dry hair experts have suggested conditioning them after every wash. Hair conditioners not only give your hair a silky, smooth, and shiny look but also because there are natural oils and ingredients used in it they permit your hair to have a natural aroma that keeps the disgusting sweating smell at bay. One of the beneficial qualities of a hair conditioner is that it moisturizes your hair.
Dry your hair thoroughly:
It has been recommended to let your hair air dry as using heated equipment in your hair lessens the strength of your hair. Nonetheless, using a blow dryer right after you have washed your hair to dry them so that all the moisture dries off helps to lock in the fragrance of your shampoo and conditioner that gives a light and sweet scent to your hair.