How BAKHOOR helps you to get rid of Qurbani meat smell in the home on EID UL AZHA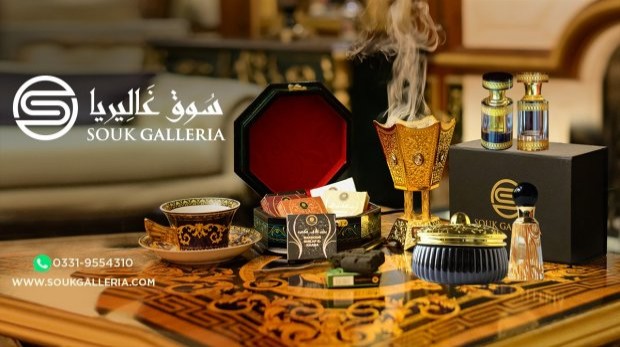 Eid-ul-Azha brings excitement and plenty of meat, but it also comes with the hassle of caring for the pets we've been caring for weeks. Maintaining a house that is always pristine and doesn't smell like a farm is a difficult task. Although Eid is a religious celebration, the smell of the meat is impossible to undo.
Few measures can help people understand how they can avoid the adoration of the meat. Bakhoor is here to solve the meat smell at home.
Wearing Gloves
Qurabni meat smells so put on gloves. You can put on disposable gloves when handling smelly meat to avoid the scent from getting on your hands. Compared to handling the meat with bare hands, they will help keep your hands relatively clean. It can prevent errant pieces of raw meat from getting tangled up under your fingernails. Nobody desires that!
Clean Pots
Your utensils must be immediately cleaned after putting meat. Sometimes the smell coming from the kitchen isn't from the meat, but rather from dirty kitchenware and surfaces. The main component for get rid from qurbani meat smell is baking soda. To get rid of offensive scents, sprinkle some baking soda on your cooking slabs for about an hour, and then brush it off. This trick also eliminates odors from your refrigerator, garbage can, and qurbani area.
Cleaning items that have a propensity to absorb odors, such as cutting board and cutlery, with additional care is advised. After several washes, if the scent still bothers you, soak your board in a vinegar and water solution for about an hour, and it will be as good as new.
Use the Bakhoor 
Elegant enough to be burned for the most formal events while still being ideal for fumigation and daily use. They are at your disposal, whether you want to fragrance your house, or kitchen, or use their psychotropic effect to induce quiet and meditation.
The Arabic term "Bukhoor'' or "Bakhoor" is used to refer to scented bricks or a mixture of natural, traditional materials, primarily wood chips which include Oud, Agarwood, or Aloeswood that have been steeped in fragrant oils and combined with other natural components include Resin, Musk, Ambergris, Sandalwood, flower oils and others. These scented chips and bricks are burned in charcoal burners to produce fragrant smoke used to get rid from qurbani meat smell.
Why Bakhoor is used to avoid meat smell?
Bakhoor has a reputation for calming the nervous system, cultivating attention and alertness when consumed, and, according to some, having a favorable impact on the human body when used regularly. Although some females may prefer a blended version of Bakhoor due to the powerful scent of the pure Oud Bakhoor, Bakhoor is aromatherapy and may be enjoyed by both sexes. This is the main reason why people use Bakhoor on eids to get rid from qurbani meat smell. The strong smell of Bakhoor overrides the meat smell.
Easy way to use Bakhoor
Burn Bakhoor quickly and safely before using it. To burn the Bakhoor more effectively and release the fragrant smoke, it is preferred to use charcoal. Using a Mabkhara, a specific metal or ceramic incense burner, burn a charcoal disc till it flames. There are different varieties of Bakhoor Burners. Put a tiny piece of Bakhoor on the heated plate of the electric incense burner or the ignited, blazing charcoal.
Allow some fragrant smoke to fill the space, but not too much this can deplete the space's oxygen supply. After the smoke has disappeared, the scent is still present. Wait until the meat smell brought by the smoke of the Bakhoor fills the room before opening the windows.
 Simply expose the meat near the Bakhoor smoke directly for a solid five minutes to scent it with Bakhoor. It is safe not to burn Bakhoor when someone is sleeping so it is better to use it in the kitchen because this can deplete the room's oxygen supply, therefore please be cautious when using charcoal and incense burners at home open windows after the room is saturated with the fragrance smoke.