Top 5 Bakhoor Fragrances In Middle East Culture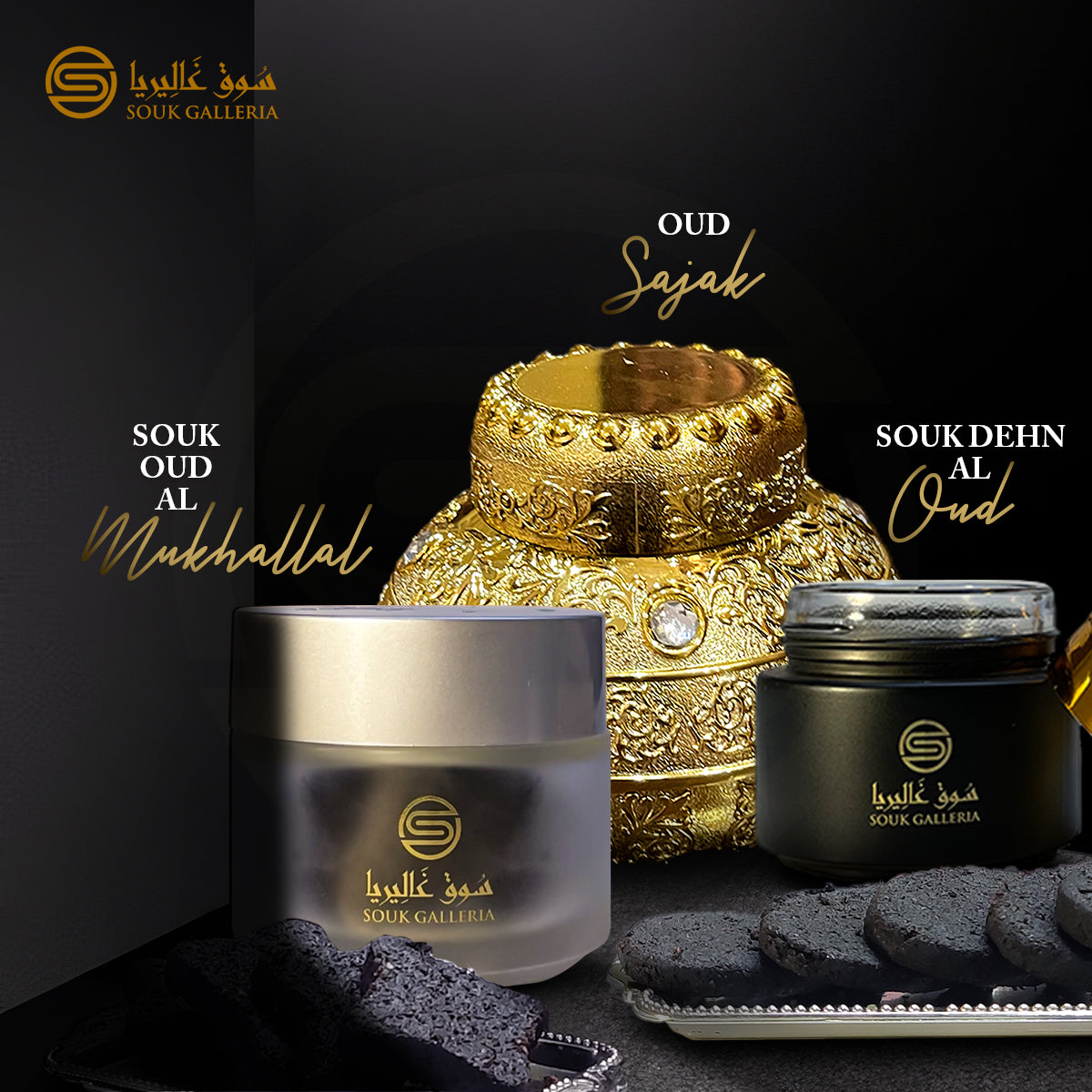 In our previous blog, we briefly discussed the Middle Eastern Premium Attars and the introduction to the Middle Eastern tradition. Here you will explore a different category of fragrance. The class of this fragrance is rich in tradition. Bakhoor is generally used in formal events and gatherings. However, it is one of the most valuable and significant essences of tradition and heritage for the regular household atmosphere. It connects you with your roots and assists you in maintaining your eternal connections.
What is Bakhoor?
Bakhoor is a fascinating product; the wooden chip is soaked in a combination of oud oil and various fragrances. When it is burned in an incense burner, scented chip spread fragrance all over the surroundings; whether it's your home or office, its fragrance will be outspread to every corner of the place.
It is one of the best products you can find in the Middle Eastern fragrances collection. Its rich notes and mode will lighten your mood and home's atmosphere for long hours. It is also beneficial for maintaining mental peace during prayers or meditation. As a result, Bakhoor comes in the most popular list of Arabic perfumes & fragrances Collections.
How Does it Smell?
The naturally made bakhoor has a secret recipe and scent to enlighten everyone's mood. Its wood chips contain agarwood, musk, a rich floral oil base, and an exotic amber scent. You can choose whichever smell you like the most for your office, house or lounge.
Bakhoors have sacred importance in the Muslim cultural world. It influences harmony, compassion and eternal connection with the Supreme Being. Consequently, it has traditional significance in Islamic culture. It heals your body and soul with aromatherapy, eliminating negative energies and balancing inspiration and motivation.
Five Best Bakhoor Fragrances You Must Know
Following, you will explore the super-premium collection of Bakhoor. Moreover, their exclusive scent and how they are different from each other.
Super Premium Collection of Bakhoor
This premium bakhoor opens up the eternal connection and diverts the materialistic impurities through its eccentric scent. The organic scent enhances the house's aura with a spiritual and soothing atmosphere.
The long-lasting fragrance of citrusy and wood notes combined with the sharp ginger scent gives an aura of unique essences. Moreover, it has a particular mood stimulating aspect, creating a comforting ambience.
The ambery, woody scent mixes up with floral notes inspires one to live in the serenity and richness of traditional scent. Its richness and serene aroma raise calmness and a spiritual aura in the house.
For the feel of Royalty and ambience, Oud Malaiki is the best choice. It blesses the home with a majestic aura and embraces the house with the scent of spices and earthy modes of fragrance.
Want your house to embrace a Pure agarwood scent? Dehn Al Oud offers a superior aroma of the best quality agarwood. It provides freshness and aura of meditation to the place.

You can find these and more Bakhoor fragrances on Souk Galleria online shop. They have authentic and organic scents in the Middle East with Premium collections. Keep reading our blogs to find more exciting and credible information regarding scents and ouds in our upcoming blogs.