Top 5 Arabic Attar Perfumes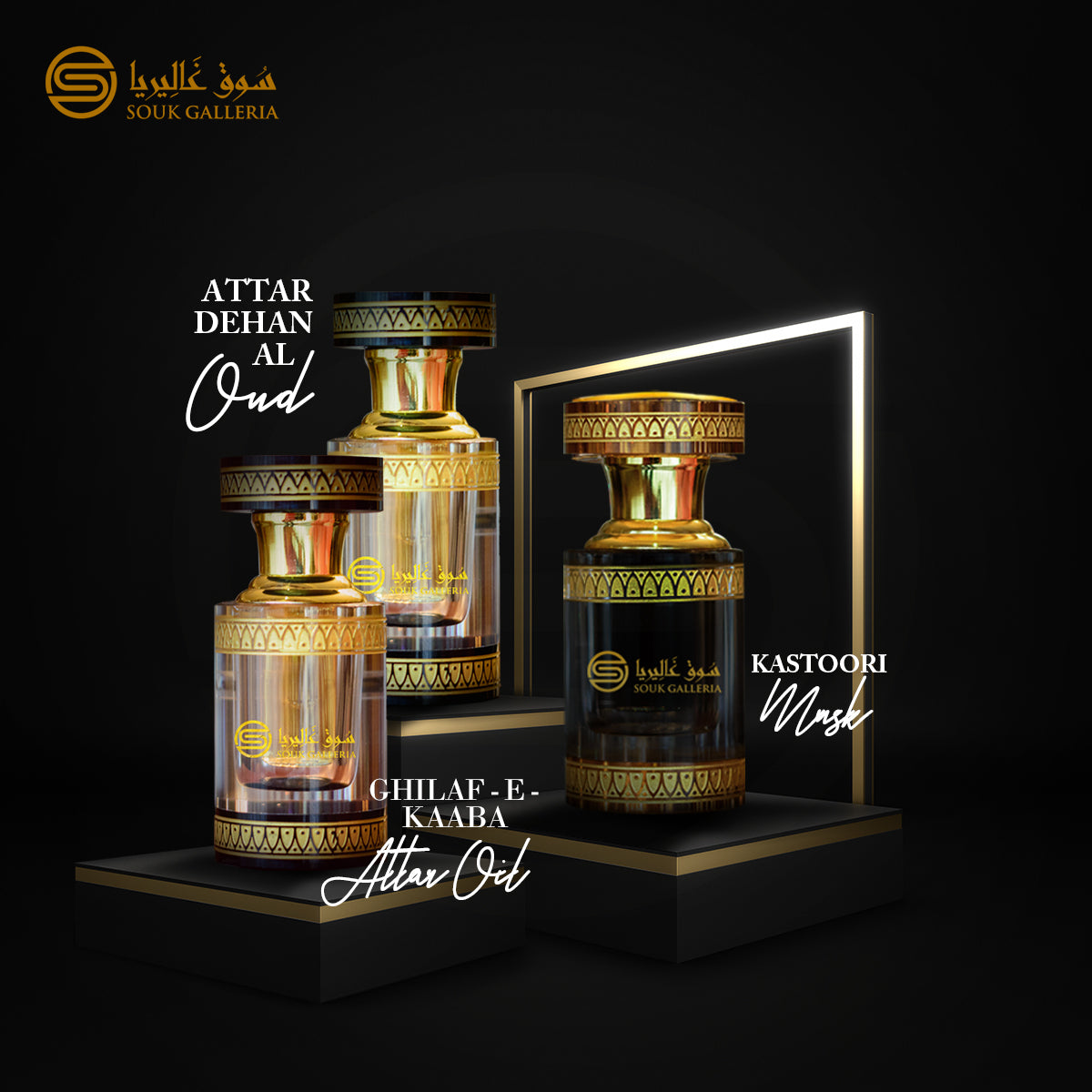 Perfumes have been a significant part of global culture. It is taken as a cure of disease, maintains the freshness of the body, and improves the environment's aura. In different cultures and regions, you will find a variety of perfumes and their types, like Bukhoor, deodorant, Perfume, Body spray, and Attar, etc.
To understand Middle Eastern culture and tradition, one must remember that fragrance is an ancient tradition and heritage. The intimidating and memorable scent of the Middle East perfumes is superior and luxurious in every note. However, they are strong and appalling for the people who love to connect with regions or cultures.
Arabic perfumes & fragrances Collections are defined through their exclusiveness of the Arabic traces with pure scent collections from Makkah, Hajr-e-Aswad, and other nearby regions and sacred symbols. You would find spices, wood, exotics, and musk fragrance in the Arabic scents. They are rich in traditional and floral aromas.
Top Class of Arabian Fragrance – You Must Try
Attars are an oil-based natural fragrance. It is considered the top-selling perfume in the Middle East. They have floral and musk aromas; in the Middle East, you can find attar flavors in spice, saffron, and amber. Here, you will explore five different essences of Attar.
Wide Range Of Attar
Attars are also used as a remedy to heal your stress, headaches, and other psychological concerns. Middle Eastern Attars have been known as healing fragrances in ancient tradition. With their aroma, you can inspire human mood.
It is one of the premium quality oil fragrances. It has an aggressive yet earthy scent with a warm and spicy aroma for people with exceptional choices and demands.
Do you like to leave your mark wherever you go? Well, Musk Absolute can help you with its prestigious fragrances delivering intimidating black dear oil. The perfume is one of its kind and has a pure concentrated musk combination to provide a lasting aroma.

Like its name, the scent belongs to the sacred Black Stone. Its strong and sweetened fragrance combines floral notes with an amber and earthy aroma.
Connect yourself with the most sacred place for Muslims, i.e., Holy Kaaba. It is the purest perfume of all with divine scent. Its aroma is best to maintain the aura of devotion, purity and eternal satisfaction. It is a premium fragrance with a strong and lasting effect.

It combines natural, semi-natural, and synthetic Oud with specific percentages. This blended Oud enhances precious and themes woody scent.
It is significant to understand that Attars must be applied on skin only. Men can tap the Attars on their wrists, nape of the ears and neck, and chest. At the same time, women must apply it on their wrist, inner elbow, collarbones and ankles for lasting fragrance. You can find the exclusive attar collection at Souk Galleria online store, with premium products and sacred fragrances.