How to Overcome depression and some important Essential oils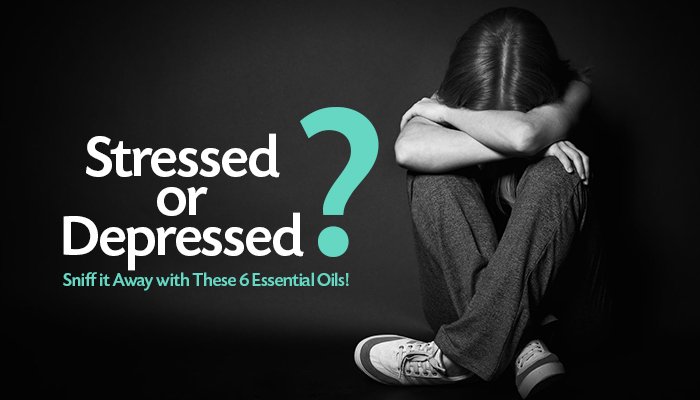 Are you worried about your depression? It's not about sitting in the dark or crying, it's about going to places and not liking the things we loved earlier. The truth about depression is that it washes away our energy, hope, and enthusiasm and it becomes hard for us to take steps how to overcome depression. Sometimes you find it exhausting and tiring to visit a friend or go to the gym.
Depression makes you feel exhausted to talk, and you don't feel any guilt or regret for neglecting your loved ones. Staying connected to people and participating in different activities will make you feel better and help you cure depression. There are many ways to overcome depression without proper medications. If you want to overcome depression then changing your routine naturally without any supplements is the best option. There are a few steps that can help you fight this disease.
How to Overcome depression
Get into a routine
If you feel low, get yourself an amazing routine, it can vary from cooking to gardening and reading books. Depression is like a disease that can wash away your happiness and courage to live life. Setting your daily routine can help you get back on track.
Set goals. 
Depression makes you believe that you are a real loser and can never achieve anything in life. This makes you feel more miserable to push yourself back and set up your goals. Make sure you write down your goal and try hard to accomplish it.
Eat healthily
There is nothing hard and fast that fixes the depression. It's perfect to make sure you check the calories of what you eat. Sometimes depression will make you eat more and sometimes make you eat nothing. It is crucial for you to make sure you get a balanced diet it will make you physically and mentally better.
Avoid alcohol and other drugs. 
Those who are addicted to drugs are more prone to depression and anxiety. It is possible that if you are suffering from depression then sometimes you get drugs to satisfy your need. Long-term drug usage can cause change to the working capacity of your brain and leads to worse mental health for the individual.
Get More Vitamin D
According to the research doctors, it is seen that a deficiency in vitamin D can cause severe symptoms of depression. If your diet does not contain the proper amount of vitamins it can be indigenous to your health. Certain nutrient deficiencies can play a vital role in increasing your depression.
Reframe Your Thoughts
We, people, face a variety of thoughts, but the best way to cure your depression is to reframe your thoughts the moment something negative pops up in your head. Some negative thoughts can pop up in your mind and lead you to be demotivated. The best way to sort your mind is to take a deep breath and shift your focus to your strengths and abilities. And visualize your capabilities to maintain your positive mindset.
Benefits of essential oils for depression
Researchers consider it very beneficial for people to use essential oils for depression. These oils are not the proper cure for depression while they are the best remedy on which one can rely. These oils can help you relieve the symptoms and help you get better. These oils are safe to use and make you feel calm and relaxed.
Lavender
Lavender is the best oil that treats your anxiety and decreases stress level, even helps you fight mood swings while making you very relaxed. The aroma of the Lavender is floral and is valued as it gives a sense of calmness. According to research, lavender aromatherapy may assist relieve anxiety and stress and boost your mood.
Ginger
Ginger may aid in the reduction of depression-related symptoms as well as the reduction of stress.
Bergamot
Bergamot oil is used to alleviate anxiety symptoms, which can be a side effect of long-term depression. Bergamot oil's citrus smell is noted for being both invigorating and calming.